Approximately 1,500 masks were delivered to North Toronto last month for students and the 2020 grads. The masks are a gift from the NTCI Foundation, which recognized the NT community needed a little boost in the face of the ongoing Covid-19 pandemic.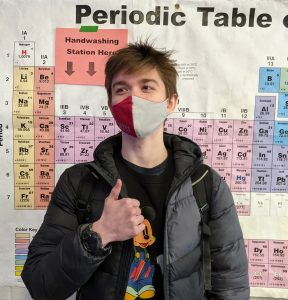 The limited edition red and grey masks were produced by Soft-Masks, which is owned and operated by NT alumnus and Foundation board member Lisa Cain ('82) and her business partner Sue Fisher ('84). The masks, which are hand sewn in Canada, feature high quality adjustable elastics and are made from 100% cotton fabric.
Don't miss out—buy your own mask!
Continue reading

HAVE YOU BOUGHT YOUR NT MASK YET?