October 12 and 13 were certainly busy days for North Toronto and its alumni. These two days, which preceded the very successful Homecoming Concert on the 14th, were set up to attract former students to reconnect with each other and visit or revisit their alma mater.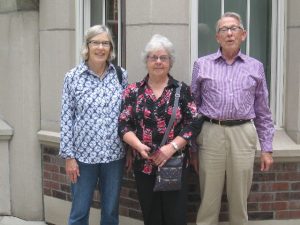 Red and Grey Day on the 12th featured a number of sporting events and a reception in the staff room for alumni. Various memorabilia from different years were on display for everyone to look over, eliciting recollections of past events and classmates. Afterwards there was a get-together at the nearby Granite Brewery, run by NT's own Sam Keefe ('06).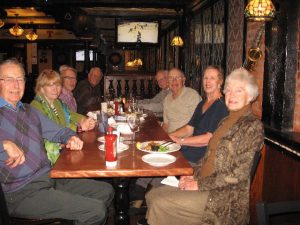 The next day, the alumni were treated to a Show and Share event where people identified former classmates from old photos or brought their own memorabilia. A wide range of classes were represented, and people came from as far away as British Columbia and even New Zealand. An added feature to the day was a number of tours of the school led by current students in the PAL program. For many of those present it was their first view of the new school, and they were impressed with the facilities and also grateful that the design still included features of the former building. In the evening, a number of classes got together at various venues across town.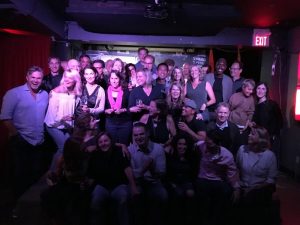 All in all, it was a wonderful opportunity for NT grads to relive the spirit of NTCI!
(Visited 396 times, 1 visits today)