It's been 30 years, but I can still feel the excitement of running football-equipment-clad down the sloping aisle of the auditorium and jumping up onto the stage, as the entire faculty and student body roared out the school song. Today, I have two daughters at my alma mater. Lucky me!
That NT Spirit
While the bricks and mortar of the school have changed dramatically, one thing hasn't changed: the spirit of the school—unmatched, I would argue, by any other school in the TDSB.  It's such a great community to be involved in! Which has brought me to a deep appreciation for a different kind of ROI: Return on Involvement.
At Red and Grey Day 2017, the students, faculty, parents and alumni were treated to an athletics spectacle both indoors and out. The volleyball, basketball, soccer, field hockey and football teams all locked in healthy competition with a variety of fierce rivals from across the city, and our teams made us proud. The school spirit was palpable and inspiring.
The NT Athletics Committee
Recognizing the tremendous success of the NT Music Council Committee, a sub-committee has formed under the umbrella of the NT Foundation: the NT Athletics Committee. With an emphasis on connecting the past with the present and looking towards the future, the newly minted committee is made up of existing and past faculty as well as alumni, some of whose involvement in the school goes back 50+ years! All are eager to give back and see today's athletes succeed and be involved in all that NT has to offer. The committee's express purpose is to raise awareness (and perhaps a few funds) to support the athletics department at North Toronto.  
It's still early days. Thus far, we've held two modest activities: creating a database for communication and selling some great NT clothing at Red and Grey Day. The current heads of the athletic program have given us some ideas, identifying what they consider pivotal to improving our students' athletic experience at NT—and we are there to support those objectives.
Get Your ROI
Want to get involved? We'll keep you posted on upcoming events that will make you proud and extend your ROI from North Toronto. Send us a note at ntathleticscommittee@gmail.com.
— Michael Colley ('89)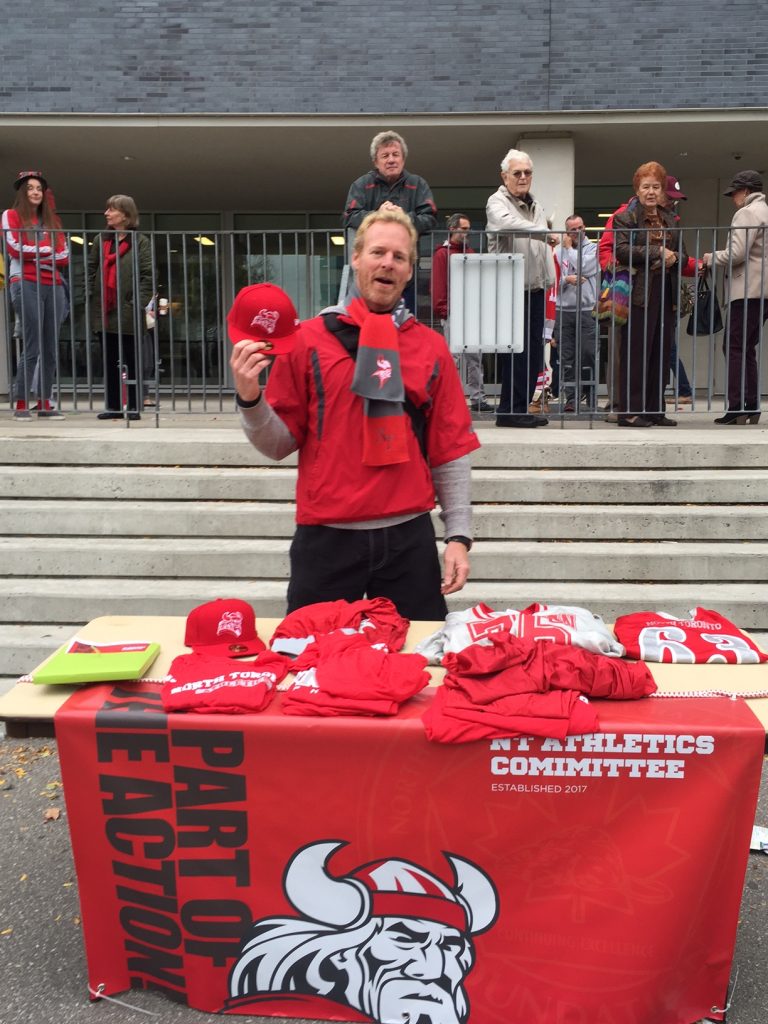 (Visited 182 times, 1 visits today)