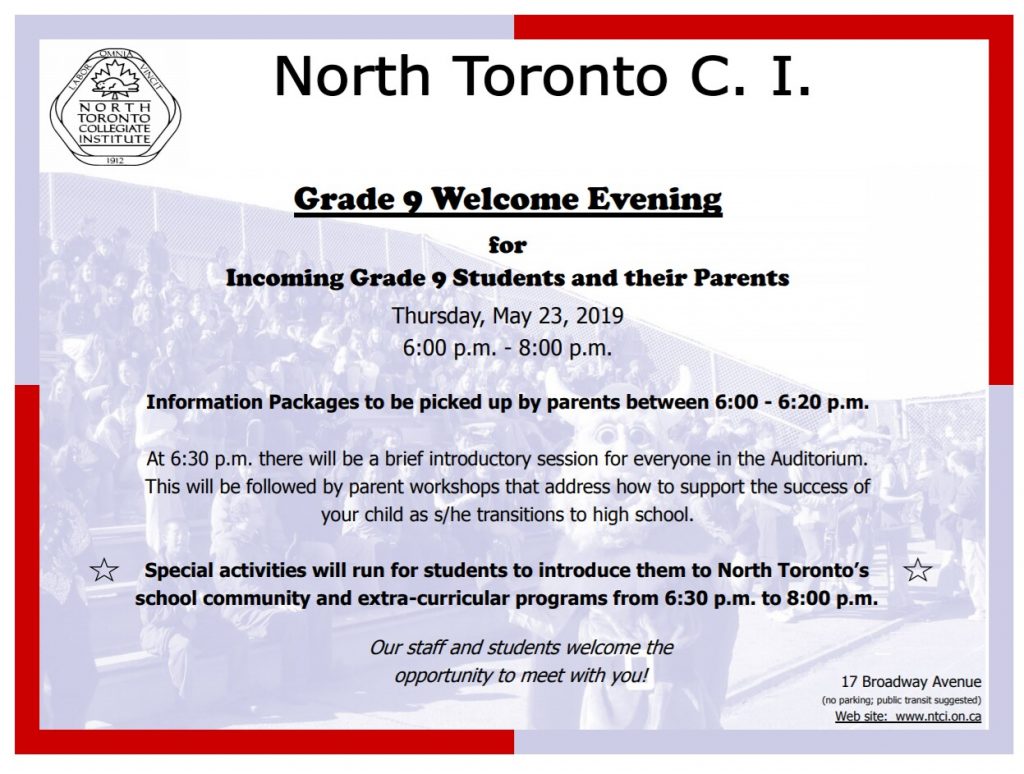 Grade 9 Welcome Evening
for
Incoming Grade 9 Students and their Parents
Thursday, May 23, 2019
6:00 p.m. – 8:00 p.m.
Information Packages to be picked up by parents between 6:00 – 6:20 p.m.
At 6:30 p.m. there will be a brief introductory session for everyone in the Auditorium.
This will be followed by parent workshops that address how to support the success of
your child as s/he transitions to high school.
Special activities will run for students to introduce them to North Toronto's
school community and extra-curricular programs from 6:30 p.m. to 8:00 p.m.
Our staff and students welcome the
opportunity to meet with you!