The New North Toronto C. I.
Information regarding the redevelopment of North Toronto Collegiate



"Back to 17" in 2010

We will be starting school at 17 Broadway Ave in September 2010 !



Contents: (click on the bolded link for the most up to date information.)
---
Click here to link to Tridel website for "The Republic" and the condos at the new school
Click here to see the Tridel Site: Spirit of Success


---
The following pages have been reorganized. Each page is in reverse chronological order since the newest information was placed at the top of the page. New pages will be added as the process continues. I most likely will not update the table of contents on every page. However, there is a next page link at the bottom of each page. This is the Main Redevelopment Page.

Please also check the main North Toronto Collegiate site for up to date news - it may take a little longer to get information posted to these pages. Just click on the top banner image....
For Feedback, feel free to contact the school (link below), the NTCI Foundation (NTCIfoundation@ntci.on.ca), or myself (staff advisor link below).
---


May 2007 - the Tridel sales centre model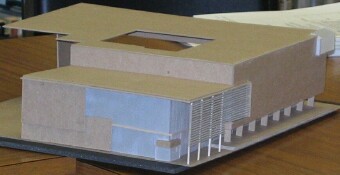 December 2005 - current concept of building
---
Next Page
Back to Main Redevelopment Page
All information on this page has been entered by Mark Kinoshita (NT staff & grad '82)